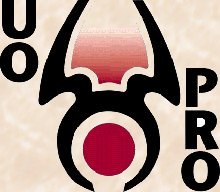 This is a "UO Pro" Utility, which means that its use promotes and is in keeping with the spirit of the Ultima Online product, community and value system, and the use of this utility by players will not be considered by Origin Systems, Inc. as cheating.
This product was created, and is marketed and distributed by Tugsoft under license from Origin Systems, Inc. ORIGIN SYSTEMS HAS NOT TESTED THIS PRODUCT IN ANY WAY WHATSOEVER AND DOES NOT KNOW WHETHER IT WORKS IN ANY OR ALL REASONABLY FORESEEABLE SITUATIONS OR THAT IT WILL NOT CAUSE DAMAGE IN SOME REASONABLY FORESEEABLE SITUATIONS. Tugsoft solely warrants that this product will work as intended to your reasonable expectations, and does not infringe anyone's intellectual property rights.
To verify that this product is a "UO Pro" utility, please go to Origin's website at http://uo.custhelp.com/cgi-bin/uo.cfg/php/enduser/std_adp.php?&p_faqid=339 and locate the name of this product. Follow the link on Origin's page back to this site. If you can't find this product listed on Origin's website, then this product is not an approved "UO Pro" Utility. Any and all unauthorized use of the UO Pro logo and/or other false claims of approval are strictly prohibited and shall be prosecuted." Updated link
---
The installer is available on the Get It Now! page or you can download UOAssist.exe from above.
Test files are now downloaded using UpdateAce. Press the settings button at the bottom right of the update/news page. Then set UOAssist to check for test files. When a test version is available a button will appear that allows you to download them if you'd like.
---
UOAssist.dll 1.22.12.0 - Dec 20, 2016
Fixed a problem with trial dates after 2016 not working.
UOAssist.dll 1.20.11.0 - Jul 23, 2016
Fixed a buffering problem that could cause the client to get out of sync with the server. This normally manifest it self when portaling/logging in to a place that had a lot of items/npc's/player (objects) in the area so the client received a lot of information all at once.
UOAssist.dll 1.22.9.0 - Mar 27, 2016
Made changes to the updater and uoassist.dll to hopefully overcome the problem when logging in and UOAssist didn't correctly figure out what server the character was on.
UOAssist.dll 1.22.8.0 - Mar 18, 2016
Macros now support using item by type and color to help use items that 'look' the same except differ in color such as strength potions and super nova potions and different fish types.
Mysticism spells will get the benefits from the 'Reveal hidden power words' feature now.
UOAssist.dll 1.22.6.0 - Nov 13, 2015
Fixed problem where 2nd login caused UOAssist to not recognize the account name.
UOAssist.dll 1.22.5.0 - Oct 19, 2013
Updated for some packet changes in UO
Altered Undress/Dress feature for changes in data stream